The cleaning service is Top Priority!
Protect your employees, customers and equipment from the dangers of poor hygiene by hiring a Preferred Cleaning Service that uses only true disinfecting practices ! The needs of your company come first.
 Hire a Reliable Cleaning Service
Keeping your commercial or industrial property clean can be challenging. So, instead of trying to tackle this task all by yourself, it's best to outsource it to an expert, the Preferred Cleaning Service is a professional cleaning service that will help you maintain your space's appearance and functionality. You can have an attractive and well-maintained workspace while saving plenty of time.
Modern Cleaning Techniques and Equipment for your Company
Preferred Cleaning Service uses modern cleaning techniques such as steam cleaning that removes grime and dirt more efficiently than traditional methods. The equipment is designed specifically for industrial spaces to work quickly while ensuring that all surfaces are thoroughly disinfected. The team members are trained in the latest procedures so that they know exactly what needs to be done in order to make sure your space is clean and ready for use at all times!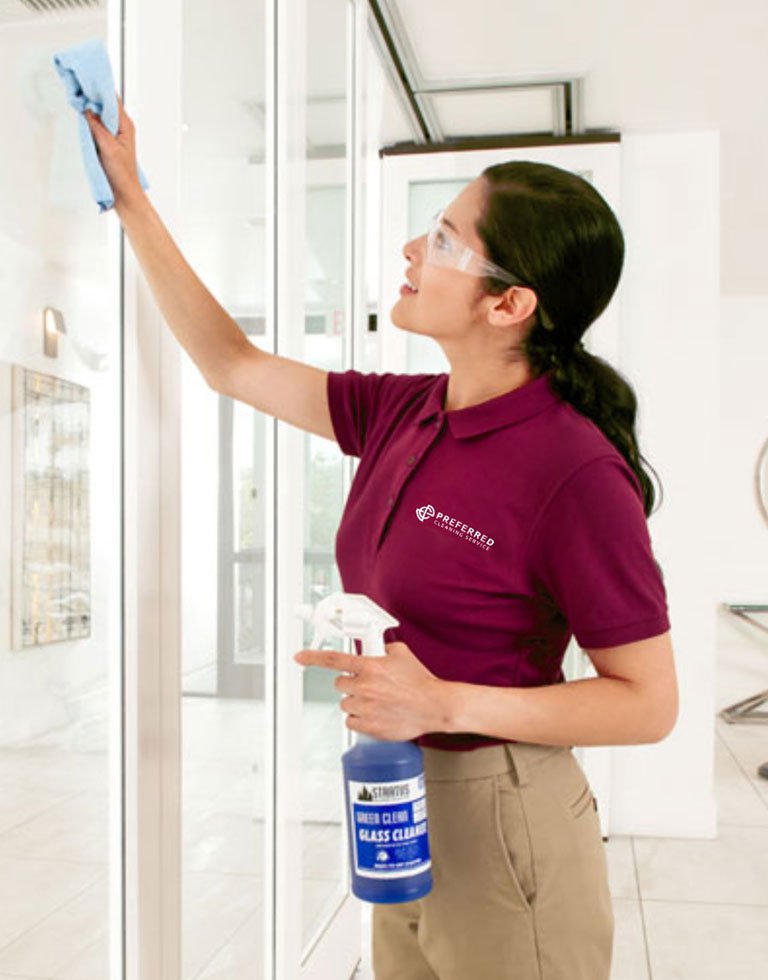 The Top-Notch Cleaning Solutions for You!
Religious Building Cleaning
Industrial and Warehouse Cleaning
Window Cleaning & Flooring Maintenance
A quick polish to just to get things in order FAST

Detailed cleaning hard to reach areas like window seals, ceiling fans and behind appliances

Deep carpet cleaning so thorough it looks like the carpets were just installed

Routinely scheduled Covid-19 hygienization that makes your clients AND employees feel safe

Meticulous services like tiles, grouts, stripping and waxing

What is the best part of working with Preferred?
We are never more than a phone call away
Give yourself, your staff, and your customers the clean, sanitized workspace everyone deserves.
Give us a call or click below to speak with a member of our team.
Let us know how we can help you today!
Goals grow business, missions change lives
We started working with World Vision because of a single goal. That goal was to help others in need, while our business grows in our communities. Partnering our business with World Vision has become integral in our daily business activities. Our partnership has become more than just a goal, it truly has become our mission. Find out more below, and our giving back page.
In the time we've been in business we've accomplished all of that.
And one way to grow is to give back.
We've been working with World Vision to help children.
For every new recurring janitorial agreement, we will donate the amount for you to sponsor one child in your (Our customer's) name.
Child Sponsorship targets the root causes of children's suffering and empowers children and their communities to break free from poverty. We know it works, because independent research proves it.
We'll pay it forward.